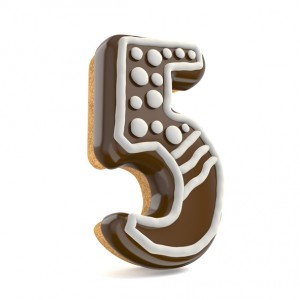 Five years ago this fall we launched an experiment. As an editor at a university press, with an interest in ethnographic methods and a mandate for publishing teaching-oriented texts, I wanted to connect with a community of people that wasn't always easy to find. That community included anthropologists who wanted to think through their research differently and publish for a broader audience, as well as those who were particularly interested in finding new ways to engage their students.
We decided we would start a blog: Teaching Culture, after the name of our teaching-oriented ethnography series. Even though blogs were increasingly seen as old-fashioned compared to faster social media, it seemed to offer the opportunity to write in a chatty, informal tone, but in a way that was thoughtful and reflexive. The goal was to create a space at the intersection of anthropology, teaching, and publishing; to create an ongoing conversation, and to both listen and contribute.
At the time, we joined long-time bloggers like Savage Minds (now Anthrodendum), Somatosphere, as well as newer ones like Jason Antrosio, at the point where the anthropology blogosphere was exploding (just check out Jason Antrosio's list of anthropology blogs as evidence of that). Five years later, having gone through many ups and downs, and more than a few dry spells (because this blog was always an add-on to our actual jobs), we are feeling proud of what we have contributed and grateful for your support.
We've offered many posts on teaching strategies, including how to make the most of that one shot you get at reaching non-majors in the introductory classroom, and how to get students writing ethnographically early in their undergraduate experience. And we encouraged some thinking about how to get creative in the classroom: from designing Harry Potter themed courses to draw in the crowds, to integrating digital anthropology into teaching, and teaching anthropology of/through games. We also tried to make the AAA meetings more manageable by providing you with a curated list of must attend sessions. But perhaps our most important role was in providing a space to talk about ethnography: its challenges in going public, and its potential as a pedagogical tool and even as a podcast. In doing so, I learned how to feel more confident about my own insights and the role I could play in helping steer ethnography in new and creative directions. Our commitment to exploring a more graphic anthropology that included things like drawing and comics eventually resulted in the launch of the new ethnoGRAPHIC series and the first book, Lissa, which is not only a great read but an excellent model for those who are interested in working in this uniquely powerful medium. I believe the Teaching Culture blog played a crucial role in making the series more than just a passing idea. It provided the space to think through the potential of a graphic anthropology and test out the hypothesis.
Finally, you may have noticed that our Twitter profile had a slight makeover recently. Our affiliation with the University of Toronto Press is now more transparent. Five years ago, we wanted to be seen and heard as more than just a publisher. We wanted to create a space where we could imagine ways of disseminating scholarship and creating teaching resources without the need to always tie it back to book publishing and our own interest. We didn't hide our affiliation, but we didn't broadcast it either. Today, we realize that most people know that university presses aren't publishing predators, but active scholarly creators in their own right. So why not flaunt it?
To our readers and supporters: thanks for sticking around for five years, and thanks for helping make us a trusted source for thinking through teaching, publishing, and anthropology. The experience has been humbling and deeply gratifying, and we look forward to continuing on for another five years.
From all of us here at Teaching Culture, we wish you a restful and peaceful holiday, and all the best for another year of doing and making anthropology that matters.
Anne Brackenbury
Executive Editor, University of Toronto Press