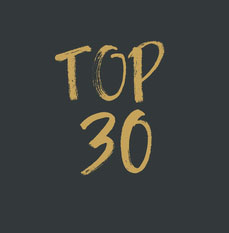 What would the AAA be without the Teaching Culture Top 30 list? Every year we scour the AAA program and try to winnow it down to a short list of recommended sessions. We acknowledge it's an almost impossible task, and only ever a partial list, but we attempt it anyway.
As usual, there are a good number of recommended sessions that deal with teaching. That is our mandate after all. But in honor of the publication of our first ethnoGRAPHIC novel, Lissa: A Story about Medical Promise, Friendship, and Revolution, we are also turning the spotlight on sessions that expand the possibilities for ethnography to work in a variety of multi-modal formats. Judging by the number of sessions on drawing, graphic novels, performance, the arts, and photography, we appear to be right on trend.
Don't forget the special panel devoted to Drawing Culture and the Making of Lissa with Executive Editor Anne Brackenbury, Lissa authors Sherine Hamdy and Coleman Nye, discussants Julie Livingston and Faye Ginsburg, and filmmaker Francesco Dragone. The panel takes place on Sunday at noon. We know it's not the most enviable spot in the program, but we promise to keep things lively and inspiring before sending you on your way.
Otherwise, you can pick up a copy of Lissa at the University of Toronto Press booth at the book exhibit.
Happy Thanksgiving and we'll see you in DC!
WEDNESDAY
12:00-1:45 PM
(2-0140) Sensory Engagements (Society for Visual Anthropology)
Steve Moog – University of Arkansas; Fiona P. McDonald – Indiana University, Purdue University at Indianapolis; Matt Rosen – Ohio University; Camilo Leon-Quijano – Ecole des Hautes Etudes en Sciences Sociales (EHESS-Paris)
2:15-4:00 PM
(2-0435) Design Matters (Part 1) (Society for Cultural Anthropology)
Christien Tompkins – University of Chicago; Rebecca Journey – University of Chicago; Federico Perez – Portland State University; Rachel Heiman – The New School; Mariel Gruszko – University of California, Irvine; Christo Sims – University of California, San Diego; Keith M. Murphy – University of California, Irvine
4:30-6:15 PM
(2-0505) Re-examining Medical Narratives: The Uses, Limits, and Politics of "Storytelling" (Society for Medical Anthropology)
Theresa MacPhail – Stevens Institute of Technology; Shana Harris – University of Central Florida; Juliet McMullin – University of California, Riverside; Julie Pluies – Université de Lausanne; Meghan Farley Webb – Maya Health Alliance; Lilian Kennedy – University of Edinburgh; Megan Crowley-Matoka – Northwestern University
THURSDAY
8:00-9:45 AM
(3-0115) Betwixt and Between: Performance Studies in Anthropology
Laurie Frederik – University of Maryland; Jane E. Goodman – Indiana University; Cristiana Giordano – University of California, Davis; Greg Pierotti – University of Arizona; Laurie Frederik – University of Maryland; Sonali Pahwa – University of Minnesota; Deborah A. Kapchan – New York University; Richard Bauman – Indiana University
(3-0160) Teaching through Time: Matters of Archaeological Pedagogy
Nan Gonlin – Bellevue College; Ryan Wheeler – Robert S. Peabody Museum of Archaeology; Katie Kirakosian – UMass Amherst; Heather Rissetto – University of Nebraska-Lincoln; Anthony S. Tessandori – Bellevue College; Jennifer Zovar – Whatcom Community College
9:00-11:30 AM
(3-0228) Reimagining Political Horizons – Flash Presentation (AAA Executive Committee)
Eben Kirksey – University of New South Wales; Hugh Gusterson – George Washington University; Emily Martin – New York University; Janine R. Wedel – George Mason University; Gloria E. Everson – Hear Our Voice Action; Bianca C. Williams – CUNY, Graduate Center; Attiya Ahmad – George Washington University; Cecilia C. VanHollen – Syracuse University; Jerome Whitington – New York University; Vincent Crapanzano – CUNY, Graduate Center; Kathleen C. Stewart – The University of Texas at Austin; Anne Spice – CUNY, Graduate Center
10:15-12:00 PM
(3-0275) Anthropology and Undergraduate Desire (Society for Cultural Anthropology)
Alexandra Middleton – Princeton University; Charlie Piot – Duke University; Richard Handler – University of Virginia; Lee D. Baker – Duke University; Ramah McKay – University of Pennsylvania; Carolyn Rouse – Princeton University; Kim Fortun – University of California, Irvine
(3-0375) Immersion, Agency, and Cultural Imaginaries: The Changing Forms of Documentary Arts in Research, Education, and the Public Sphere (Society for Visual Anthropology)
Kate Hennessy – Simon Fraser University; Roderick Coover – Temple University; Flavia Caviezel – University of Applied Sciences and Arts Northwestern Switzerland; Jesse C. Jackson – University of California, Irvine; Robert Willim – Lund University; Julie Y. Chu – University of Chicago
2:00-3:45 PM
(3-0750) Teaching Anthropology in a "Red" State (General Anthropology Division)
Virginia Hutton Estabrook – Armstrong State University; Susan N. Tanner – University of Georgia; Emily M. Dean – Southern Utah University; Justin Garcia – Millersville University of Pennsylvania; Lauren Victoria Murfree – Purdue University; Amelia R. Hubbard – Wright State University; Briana Pobiner – Smithsonian Institution, National Museum of Natural History; Marc Kissel – Appalachian State University
(3-0780) Modality Matters in Language Ideology: Embodied Experience and Signing Practices (Society for Linguistic Anthropology)
Erika G. Hoffmann-Dilloway – Oberlin College; Anne Elaine Pfister – University of North Florida; Kaj Kraus – Gallaudet University; Sangeeta Bagga-Gupta – Jonkoping University; J. Paige MacDougall – Canadian Deafness Research and Training Institute (CDRTI); E. Mara Green – Barnard College, Columbia University
4:15-6:00 PM 
(3-1020) I Love It When You…. (Society for Anthropology in Community Colleges)
Karen Muir – Columbus State Community College; Kiersten Annette Fuchs – Brookdale Community College; Alison B. Diefenderfer – Northampton Community College; Melvin Arthur Johnson – University of Wisconsin, Manitowoc; Laurie A. Occhipinti – Mount Wachusett Community College; Frances Trix – Indiana University; Laura T. González – San Diego Miramar College; Rebecca Magana – College of Western Idaho
(3-1125) Songs from the Field: Songwriting, Ethnography, and Narrative-Based Art Forms (Society for Humanistic Anthropology)
Kristina Jacobsen – University of New Mexico; Clifford Murphy – National Endowment for the Arts; Christopher Wilson – University of Toronto; Alexander S. Dent – George Washington University; Alex E. Chávez – University of Notre Dame; Melisa (Misha) S. Cahnmann-Taylor – University of Georgia
(3-1440) Representation and Attention: Drawing Culture in the Twenty-First Century (Society for Visual Anthropology)
Hilary M. Leathem – University of Chicago; Hannah Burnett – University of Chicago; Karoline Guelke – University of Victoria; Austin M. Kramer – Cornell University; Anna C. Roosevelt – University of Illinois at Chicago; Alexandrine Boudreault-Fournier – University of Victoria
FRIDAY
8:00-9:45 AM
(4-0065) Podcasts and Anthropology: Exploring Approaches to Multimodal Research and Communication (General Anthropology Division)
Nooshin Sadeghsamimi – University of Pennsylvania; Kyle Gregory Olson – University of Pennsylvania; Ryan H. Collins – Brandeis University; Chris Webster – Archaeology Podcast Network; Lauryl Zenobi – Ad Hoc, LLC; Katherine Sacco – University of California, Irvine; Arielle Janet Milkman – University of Colorado, Boulder; Arjun I. Shankar – University of Pennsylvania
(4-0175) Five Fields Update: Teaching on Culture and Society in a New Atmosphere (Society for Anthropology in Community Colleges)
Evin R. Rodkey – Casper College; Alaka Wali – Field Museum; Stephen E. Nash – Denver Museum of Nature and Science; William J. Pestle – University of Miami; Whitney L. Duncan – University of Northern Colorado
10:15 AM-12:00 PM
(4-0415) Recovering Anthropology's Voice: From Ethnographic Practice to Writing for the Public (American Ethnological Society)
Tess Bird – University of Oxford; Karen Eli – University of Oxford; Paul Stoller – West Chester University; Ruth Behar – University of Michigan; Maria Vesperi – New College of Florida; Jennifer Curtis – University of Edinburgh; Jaida Samudra – Professional Editing for Scholars; Seth Holmes – UC Berkeley; Susan MacDougall – University of Oxford
2:00-3:45 PM
(4-0790) Ex-Post-Facto? The Anthropology of Media and Journalism in a Post-Truth Era (Society for Cultural Anthropology)
Robert Samet – Union College; Naomi Schiller – Brooklyn College, City University of New York; Faye Ginsburg – New York University; Natalia Roudakova – University of California, San Diego; Alexandra Jubasz – Brooklyn College, City University of New York; Amahl A. Bishara – Tufts Anthropology; Robin A. Shoaps – University of Alaska, Fairbanks
4:15-6:00 PM
(4-1110) Humanism: The Second Annual Debate of Anthropological Keywords (ADAK)
Carole McGranahan – University of Colorado; Giovanni Da Col – SOAS, University of London; Joel L. Robbins – University of Cambridge; Danilyn Rutherford – Wenner-Gren Foundation; Lucy Suchman – Lancaster University, UK; Didier Fassin – Institute for Advanced Study; Hugh Gusterson – George Washington University; Saba Mahmood – University of California, Berkeley
(4-1270) Why Anthropology Matters: Making Anthropology Relevant and Engaging a Larger Public Audience through Pedagogy
Audrey C. Ricke – Indiana University, Purdue University at Indianapolis; Michael L. Wesch – Kansas State University; Willa Y. Zhen – Culinary Institute of America; Angela C. Jenks – University of California, Irvine; Shannon Joy Telenko – Pennsylvania State University; Sherylyn H. Briller – Purdue University
(4-1250) Teaching Archaeology as Social Justice
Sarah M. Rowe – The University of Texas Rio Grande Valley; April M. Beisaw – Vassar College; Elizabeth Watts Malouchos – Indiana University; Uzma Z. Rizvi – Pratt Institute of Art and Design; Robert J. Muckle – Capilano University; Kisha Supernant – University of Alberta; Carlina de la Cova – University of South Carolina; Blair Rose Zaid – Michigan State University; Audrey Mi-Young Choi – Wellesley College; Larry J. Zimmerman – Indiana University
SATURDAY
8:00-9:45 AM
(5-0225) Visual Matters: The Role of Anthropology in Producing and Analyzing Visual Material
Jerome W. Crowder – University of Texas Medical Branch (Medical Humanities); Sarah Franzen – Spelman College; Carol Hendrickson – Marlboro College; Jeffrey Himpele – Princeton University; Sydney Meredith Silverstein – Emory University; Aubrey Paige Graham – Emory University; Jerome Krase – Brooklyn College, City University of New York; Ashley Stinnett – Western Kentucky University; Mark S. Ingram – Goucher College; Marie-Eve Carrier-Moisan – Carleton University; Peter Biella – San Francisco State University; Jeffrey David Ehrenreich – University of New Orleans
10:15 AM-12:00 PM
(5-0395) Ethno/Graphic Storytelling: Communicating Research through Graphic Novels and Animation
Sonya L. Atalay – University of Massachusetts, Amherst; Jennifer Shannon – University of Colorado, Boulder; Sally Campbell Galman – University of Massachusetts, Amherst; Letizia Bonanno – University of Manchester; Cary Thomas Speck – University of Massachusetts, Amherst; Ryan Thomaz Rybka – University of Massachusetts, Amherst; John Gordon Swogger – Archaeological Illustrator
(5-0495) Ethnography, Performance, and Imagination (Society for Cultural Anthropology)
Virginie Magnat – University of British Columbia; Magdalena Joanna Kazubowski-Houston – York University; D. Soyini Madison – Northwestern University; Denise Irene Nuttall – Ithaca College; Johannes Erik Sjoberg – The University of Manchester; Alexandrine Boudreault-Fournier – University of Victoria; Paul Stoller – West Chester University
2:00-3:45 PM
(5-0745) Photography in Times of Crisis: Remembrance, Imagination, and the Politics of Evidencing Violence
Lee Douglas – Museo Nacional Centro de Arte Reina Sofia; Zahira Araguete Toribio – University of Geneva; Rui Alexandre da Graca Gomes Coelho – Rutgers University; Jennifer Trowbridge – New York University; Teresa Montoya – New York University; Craig Campbell – University of Texas at Austin, Department of Anthropology
(5-0835) The Arts Matter: Scholar/Artists and the Politics of Aesthetics
Dorinne Kondo – University of Southern California; Marcyliena H. Morgan – Harvard University; Gina Athena Ulysse – Wesleyan University; Naomi Macalalad Bragin – University of Washington, Bothell; Charlotte Hollands – Freelance; Aimee M. Cox – Yale University
3:00-5:00 PM
(5-0958) #AnthropologyCon Salon: Anthropology & Gaming
Samuel G. Collins – Towson University; Edward Gonzalez-Tennant – University of Central Florida; Krista Harper – University of Massachusetts Amherst; Matthew S. Durington – Towson University; Marc Lorenc – University of Massachusetts Amherst; Nicholas J. Mizer – TEEX
4:15-6:00 PM
(5-1165) Teaching Public Anthropology in Higher Education
Rosalyn Negron – University of Massachusetts Boston; Elizabeth J. Chin – ArtCenter College of Design; Elizabeth Sweet – University of Massachusetts, Boston; Kamela S. Heyward-Rotimi – KERG; Duke University; Barbara J. King – College of William & Mary; Ping-Ann Addo – University of Massachusetts, Boston; Leslie Walker – American Anthropological Association
SUNDAY
8:00-9:45 AM
(6-0140) Reimagining Political Horizons
Eben Kirksey – University of New South Wales; Hugh Gusterson – George Washington University; Emily Martin – New York University; Janine R. Wedel – George Mason University; Gloria E. Everson – Hear Our Voice Action; Bianca C. Williams – CUNY, Graduate Center; Attiya Ahmad – George Washington University; Cecilia C. VanHollen – Syracuse University; Jerome Whitington – New York University; Vincent Crapanzano – CUNY, Graduate Center; Kathleen C. Stewart – The University of Texas at Austin; Anne Spice – CUNY, Graduate Center
(6-0365) To Move and be Moved/To be and Become Human: Lyric & Embodied Arts-based Ethnographic Practice across Borders
Ellen Skilton – Arcadia University; Melisa (Misha) S. Cahnmann-Taylor – University of Georgia; Jess Merry Auerbach – African Leadership University; Sienna R. Craig – Dartmouth College; Sally Campbell Galman – University of Massachusetts, Amherst
12:15-2:00 PM
(6-0523) Drawing Culture, or Ethnography as a Graphic Art: The Making of Lissa
Coleman Nye – Simon Fraser University; Sherine F. Hamdy – University of California, Irvine; Anne Brackenbury – University of Toronto Press; Francesco Dragone – Dragone Films; Julie Livingston – New York University; Faye Diana Ginsburg – New York University