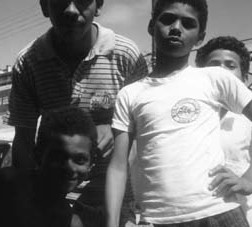 Mary Kenny, author of Hidden Heads of Households: Child Labor in Urban Northeast Brazil, shares her inspiration for writing the book, some ideas about how it might be used in anthropology courses, and her approach to teaching. 
TC: What inspired you to write this book?
MK: To share information about the fortitude, resilience, and courage of the children and young adults I met in Northeast Brazil.
TC: What is your favourite part of the book?
MK: When the children challenge me on the purpose of research.
TC: How do you see this book being used in the classroom? Is there anything unique about it that would be particularly helpful to those teaching undergraduate anthropology?
MK: To engage with alternative dialogues about child labor and explore some of the challenges in attempting to eliminate it.
TC: What are your favourite courses to teach?
MK: Any course in anthropology. I teach cultural anthropology, urban anthropology, medical anthropology (cross-listed with public health), a course on anthropology and violence, and a course cross-listed with women's studies called Women and Work. I have also taught a seminar on urban Brazil.
TC: What do you enjoy most about teaching anthropology, and what do you find the most challenging?
MK: I enjoy teaching in-depth case studies about people's lives; trying to expand understanding and foster empathy about those who live on the margins; and examining how meaning is constructed/created. As for challenges, I find works full of jargon to be challenging in the classroom.
TC: How would you describe your approach to teaching?
MK: I do not see my role as someone who transfers knowledge. Rather, I seek to facilitate the understanding of issues through a critical evaluation of how information is produced, disseminated, and consumed. I encourage students to examine materials for their biases and silences, and to discuss the conditions that perpetuate who is "left out" and why. I ask them to connect issues to their own lives, to link struggles and debates over culture to their own experiences. It is hoped that this process of critical self and material examination will deepen or expand their sense of social responsibility. This is something I feel is essential to a liberal arts education and building a better society. Overall, I encourage students to question the politics and ideologies that shape their lives and what is accepted as "common sense." I believe, like the late, great Brazilian educator, Paulo Freire, that a humanizing education is one in which people work towards dismantling oppressive structures and are aware of their presence in the world and the needs and aspirations of others.