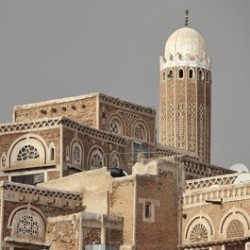 Years ago (in 1997, to be exact), University of Toronto Press published a short ethnography by Anne Meneley entitled Tournaments of Value: Sociability and Hierarchy in a Yemeni Town. This book continues to be assigned as required reading in anthropology courses around the world, and we are pleased to be able to share the syllabus for an introductory cultural anthropology course in which the book is currently being used.
Dr. Leo Coleman, Associate Professor of Comparative Studies at Ohio State University, and Visiting Associate Professor of Anthropology at Hunter College in New York, kindly shares his syllabus for ANTHC 101: Introduction to Cultural Anthropology, which is in progress right now at Hunter. The course uses Tournaments of Value as a centrepiece in the first half of the course to explore gender, kinship, exchange, morals, and sexuality, as well as to introduce the practice of ethnography. The course also incorporates a second ethnography, Global "Body Shopping": An Indian Labor System in the Information Technology Industry by Xiang Biao, as well as a textbook on cultural anthropology, some extra readings, and a few great films. Overall, it's a very well structured introductory course.
Download and read the syllabus here.
We certainly hope the course is going well and that students are learning a lot about the discipline of anthropology. Many thanks to Dr. Coleman for sharing his syllabus!