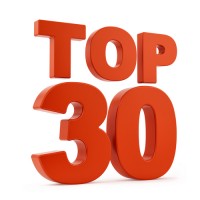 It's that time of year again, when anthropologists start gathering on Twitter, finish writing their papers, and pack their scarves for the annual AAA pilgrimage. (Given the extended weather forecast, those scarves might actually be more than fashion accessories this year in Denver!)
To make things a little easier, we've assembled a list of our Top 30 must-attend sessions. As with most lists, it was extraordinarily difficult to whittle things down (we had to give up on attempting a Top 20, like we assembled last year). This list is by no means exhaustive. Instead, it reflects our interest in ethnography, engaging the public, and of course, teaching anthropology, with a few other important things thrown in to round it out.
Be sure to drop by the University of Toronto Press book display (#205) when you get to Denver. We'll be front and centre, and launching a new introductory four-field anthropology text. Join us for a glass of Fat Tire Amber Ale on Thursday afternoon at 4 pm, and meet authors Robert J. Muckle and Laura Tubelle de González to celebrate the publication of Through the Lens of Anthropology: An Introduction to Human Evolution and Culture. No worries if you don't teach a four-field course… we offer lots of other publishing options, including a variety of ethnography series. You are welcome to visit, check out our anthropology list, and meet our editors.
Looking forward to seeing you all in Denver!
Anne Brackenbury
Executive Editor
WEDNESDAY NOVEMBER 18
Noon – 1:45pm
2-0085 "TEACHING CULTURALLY-ENGAGED RESEARCH: LESSONS FROM NAGPRA"
General Anthropology Division
Organizers: April K Sievert (Indiana University) and Teresa Nichols (Indiana University)
Chairs: Larry J Zimmerman (Indiana University)
Roundtable Presenters: April K Sievert (Indiana University), K Anne Pyburn (Indiana University), Jayne-Leigh Thomas (Indiana University), Joseph Stahlman (Indiana University), Desiree Martinez (Cogstone Resource Management), Thomas W Killion (Wayne State University) and Jessie V Ryker-Crawford (Institute of American Indian Arts)
2:00 – 3:45pm
2-0330 LIVING HONOURABLY WITH OTHERS AND THE LAND: GEOGRAPHY, ANTHROPOLOGY AND INDIGENOUS SETTLER POLITICAL-LEGAL RELATIONS
Association for Political and Legal Anthropology
Organizers: Brian E Noble (Dalhousie University) and Joshua James Smith (University of Western Ontario)
Chairs: Joshua James Smith (University of Western Ontario)
Discussants: Michael Asch (University of Victoria)
2-0365 "THIS TOO IS FERGUSON": DENATURALIZING RACE IN SERVICE, TEACHING, MENTORING AND THE PRODUCTION OF KNOWLEDGE BY ANTHROPOLOGISTS AT THE MARGINS
Association of Black Anthropologists
Organizers: Sonya Johnson (Michigan State University) and Nicole D Truesdell (Beloit College)
Chairs: Sonya Johnson (Michigan State University) and Nicole D Truesdell (Beloit College)
Roundtable Presenters: Sonya Johnson (Michigan State University), Sarah Montgomery Glinski (Teachers College Columbia University), Maria Vesperi (New College of Florida), Lisa Anderson-Levy (Beloit College) and Nicole D Truesdell (Beloit College)
2-0355 MAKING PALESTINE KNOWABLE/MARKING PREVAILING DISCOURSES AS STRANGE: CONSIDERING THE BOYCOTT OF ISRAELI ACADEMIC INSTITUTIONS
Sponsored by AAA
Organizers: Susan Slyomovics (UCLA)
Chairs: Saba Mahmood (University of California Berkeley)
Roundtable Presenters: Nancy Marie Scheper-Hughes (University of California, Berkeley), Sondra Hale (University of California, Los Angeles), Ilana Feldman (George Washington University) and Amahl A Bishara (Tufts University)
4:00 – 5:45pm
2-0445 TEACHING, PEDAGOGY, AND PUBLIC DIALOGUES
General Anthropology Division
Chair: Eryka Ayn Thorley (University of Colorado Denver)
7:45 – 9:00pm
2-0620 GOING PUBLIC: COMUNICATING OUR RESEARCH BEYOND THE ACADEMY
Council on Anthropology and Education
Organizers: Marta P Baltodano (Loyola Marymount University) and Bradley Levinson (Indiana University)
Chairs: Bradley Levinson (Indiana University)
Presenters: Donna Auston (Rutgers University), Jean J Schensul (Institute for Community Research), Carole McGranahan (University of Colorado, Boulder), Joseph Henderson (University of Delaware) and Shabana Mir (Independent Scholar)
THURSDAY NOVEMBER 19
10:15 – 12:00pm
3-0325 THE PROSPECT OF TRANSFORMATIONAL RESEARCH FOR PUBLIC ANTHROPOLOGY
Society for Anthropology of North America
Organizers: Carl A Maida (University of California, Los Angeles) and Sam Beck (Cornell University)
Chairs: Carl A Maida (University of California, Los Angeles) and Jane E Anderson (New York University)
Discussants: Carl A Maida (University of California, Los Angeles)
3-0375 BEYOND THE (FAMILIAR) TEXT: ANTHROPOLOGICAL INNOVATIONS IN METHOD, FORM, AND CONTENT
Society for Cultural Anthropology
Organizers: Yarimar Bonilla (Rutgers University)
Chairs: Steven Feld (VoxLox)
Roundtable Presenters: Elizabeth Povinelli (Columbia University), Jason De Leon (University of Michigan), Natasha Myers (York University), S. Lochlann Jain (Stanford University), Anna Tsing (University of California-Santa Cruz) and Elaine Gan (University of California, Santa Cruz)
3-0455 WHAT IS AN ANTHROPOLOGY OF LEARNING?: REVISITING THE PAST TO SHAPE THE FUTURE
Council on Anthropology and Education
Organizers: Christine Malsbary (Vassar College)
Chairs: Shirin Vossoughi (Northwestern University)
Discussants: Frederick Erickson (UCLA)
3-0465 PALESTINE-ISRAEL, ARCHAEOLOGY, AND BDS: PRACTICALITIES ON THE GROUND
Middle East Section
Organizers: Brian Boyd (Columbia University)
Chairs: Nadia Abu El-Haj (Columbia University)
Discussants: Randall McGuire (Binghamton University, SUNY) and Iman Saca (Saint Xavier University)
3-0540 TEACHING LANGUAGE AND CULTURE: APPROACHES FROM WORLD ANTHROPOLOGIES
Society for Linguistic Anthropology
Organizers: Evelyn M Dean-Olmsted (University of Puerto Rico, Rio Piedras)
Chairs: P. Kerim Friedman (National Dong Hwa University)
Roundtable Presenters: Tzu-kai Liu (National Taiwan University/ National Chi-Nan University), Chad D Nilep (Nagoya University), Susana Lea Skura (Universidad de Buenos Aires) and Christopher Jenks (University of South Dakota)
1:45 – 3:00pm
3-0785 TEACHING THE WORLD: PEDAGOGICAL CHALLENGES IN THE GLOBAL STUDIES CURRICULUM
Council on Anthropology and Education
Organizers: Laura L Cochrane (Central Michigan University)
Chairs: Gareth Barkin (University of Puget Sound)
Discussants: Yolanda T Moses (University of California Riverside)
3-1010 EXPERIENCING THE STRANGE AND FAMILIAR: GOING THE DISTANCE IN ETHNOGRAPHIC WRITING
Society for Humanistic Anthropology
Chair: Antonio Medeiros (ISCTE-IUL)
4:00 – 5:45pm
3-1150 ACCESSING THE FIELD IN ANTHROPOLOGICAL STUDIES OF DISABILITY
Society for Humanistic Anthropology and Association of Africanist Anthropology
Organizers: Heather Thomas (University of California, Irvine)
Chairs: Heather Thomas (University of California, Irvine)
Discussants: Devva Kasnitz (SPS-CUNY and City University of New York, School of Professional Studies) and Elizabeth Lewis (University of Texas at Austin)
7:45pm – 9:00pm
3-1585 FIRST ANNUAL AAA VIRTUAL CONFERENCE: FAMILIAR/STRANGE IN THE DIGITAL LANDSCAPE
American Anthropological Association
Organizers: Andrew Russell (American Anthropological Assn) and Katie Vizenor (American Anthropological Association)
Introductions: Tom Boellstorff (University of California, Irvine)
Chairs: Andrew Russell (American Anthropological Association) and Samuel G Collins (Towson University)
Roundtable Presenters: Thomas M Malaby (University of Wisconsin, Milwaukee), Alex J Golub (University of Hawai'i Mānoa), Lynne Goldstein (Michigan State University), Patricia G. Lange (California College of the Arts) and Haidy Geismar (University College London)
FRIDAY NOVEMBER 20
8:00am – 9:45am
4-0010 MAKING TASTE PUBLIC
Society for Anthropology of Food and Nutrition
Organizers: Carole M Counihan (Millersville University) and Susanne Højlund Pedersen (Aarhus University, Institute of Culture and Society)
Chairs: Carole M Counihan (Millersville University) and Susanne Højlund Pedersen (Aarhus University, Institute of Culture and Society)
10:15 – Noon
4-0435 ETHNOGRAPHIC EXCESS
Society for Visual Anthropology
Organizers: Julia H Yezbick (Harvard University) and Joanne R Nucho (New York University)
Chairs: Alexandra S Lippman (University of California, Davis)
Discussants: Kathryn Ramey (Emerson College)
1:45pm – 3:30pm
4-0850 I LOVE IT WHEN YOU: ENGAGING ANTHROPOLOGY STUDENTS IN THE CLASSROOM AND IN THE FIELD
Society for Anthropology in Community Colleges
Organizers: Nikki Gorrell (College of Western Idaho)
Chairs: Nikki Gorrell (College of Western Idaho)
4-0955 ETHNOGRAPHIC PANELS: NEW PERSPECTIVES ON NARRATIVE AND GRAPHIC NARRATIVE
Society for Cultural Anthropology
Organizer: Juliet M McMullin (University of California, Riverside)
4-0870 ANTHROPOLOGY OF HUMOR, HUMOR IN ETHNOGRAPHY
AAA Executive Committee
Organizers: Elana F Resnick (University of Michigan, Ann Arbor)
Chairs: Donna M. Goldstein (University of Colorado-Boulder)
Discussants: Michael Silverstein (University of Chicago)
4-0975 ETHNOGRAPHIC APPS/APPS AS ETHNOGRAPHY: EXPLORING POSSIBILITIES FOR A LOCATIVE, MULTIMEDIA AND COLLABORATIVE FUTURE
Society for Visual Anthropology and Society for Humanistic Anthropology
Organizers: Samuel G Collins (Towson University) and Matthew S Durington (Towson University)
Chairs: Matthew S Durington (Towson University)
Discussants: Krista Harper (University of Massachusetts Amherst)
4:00 – 5:45pm
4-1170 INTERRUPTING THE "FAMILIAR" IN ANTHROPOLOGY: ENGAGING DECOLONIZING AND INDIGENOUS METHODOLOGIES
Organizers: Beth R Leonard (University of Alaska Fairbanks) and Vanessa E Anthony-Stevens (University of Idaho)
Introductions: Perry Gilmore (University of Arizona)
Chairs: Sheilah Nicholas (University of Arizona)
Roundtable Presenters: Vanessa E Anthony-Stevens (University of Idaho), Kari A. B. Chew (University of Arizona), Beth R Leonard (University of Alaska Fairbanks) and Sheilah Nicholas (University of Arizona
4-1220 FAMILIAR AND STRANGE IN THE CLASSROOM: TEACHING THE ANTHROPOLOGY OF RACE AND ETHNICITY
Society for Anthropology in Community Colleges
Organizers: Laura T González (San Diego Miramar College)
Chairs: Laura T González (San Diego Miramar College)
SATURDAY NOVEMBER 21
8:00 – 9:30am
5-0105 EXPRESSING ETHNOGRAPHIC EXPERIENCE: EXPERIMENTING WITH CULTURAL EVOCATION
Society for Humanistic Anthropology
Organizers: Jonathan S Marion (University of Arkansas)
Chairs: Jonathan S Marion (University of Arkansas)
Discussants: Helena Wulff (Stockholm University)
5-0270 THE INTERNET AND ANTHROPOLOGY: TEN YEARS OF SAVAGE MINDS
Retrospective Session
10:15 – 12:00
5-0365 FIVE FIELDS UPDATE: CURRENT TOPICS
Society for Anthropology in Community Colleges
Organizers: Ann L Bragdon (Houston Community College)
Chairs: Ann L Bragdon (Houston Community College)
Discussants: Agustin Fuentes (University of Notre Dame)
5-0485 ETHNOGRAPHY AND FICTION
Society for Humanistic Anthropology
Organizers: Billie Jean Isbell (Cornell University) and John C Wood (University of North Carolina at Asheville)
Chairs: Billie Jean Isbell (Cornell University)
4:00 – 5:30pm
5-1100 FAMILIAR STORIES, STRANGE METHODS: ENCHANTING KNOWLEDGE AND ENCOUNTERING INEQUALITY THROUGH MULTI-SENSORY NARRATIVES
Society for Medical Anthropology
Organizers: Aline C Gubrium (University of Massachusetts, Amherst) and Elizabeth L Krause (University of Massachusetts Amherst)
Chairs: Aline C Gubrium (University of Massachusetts, Amherst)
Discussants: Heide Castaneda (University of South Florida) and Clarence Gravlee (University of Florida)
5-1260 TRANSFORMING AMERICA, ONE ETHNOGRAPHY AT A TIME
American Ethnological Society
Organizers: Susan Greenhalgh (Harvard University) and Carrie M. Lane (California State University, Fullerton)
Introductions: Laurence Ralph (Harvard University)
Chairs: Karen Z Ho (University of Minnesota) and Shalini Shankar (Northwestern University)
Roundtable Presenters: Peter Benson (Washington University in St. Louis), Philippe Bourgois (University of Pennsylvania), Caitrin Lynch (Olin College and Olin College) and Hugh Gusterson (George Washington University)
SUNDAY NOVEMBER 22
8:00 – 9:45am
6-0020 PARA-ETHNOGRAPHIES OF BRANDING AND DESIGN
Society for Cultural Anthropology
Organizers: Hanna Garth (University of California, Irvine) and Michael G Powell (Independent Professional Cultural Anthropologist)
Chairs: Hanna Garth (University of California, Irvine)
Discussants: George E Marcus (University of California, Irvine) and Keith M Murphy (UC Irvine)