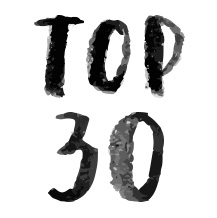 It's officially November and we all know what that means: #AAA2016 is right around the corner. The panic around getting desks cleared and papers/presentations written comingle with the excitement of seeing long-lost friends. And then there's the worry about what to wear. Scarves will be a must in Minneapolis, and perhaps boots as well. But we won't let the cold get us down. In fact, we're looking forward to exploring Minneapolis and its environs and raising a few drinks in honour of Prince, while arguing whether Bob Dylan (who got his start on the Minneapolis folk scene) deserves that Nobel.
We've been assembling a list of AAA recommendations for the last couple of years and didn't want to disappoint. Below is a list of our Top 30 must-attend sessions. It is by no means exhaustive. With hundreds of sessions competing for attention, this list can only ever be partial, reflecting our own interests in teaching and publishing, in public anthropology, and in ethnographic methodologies of all kinds. That said, we also wanted to include a few sessions that speak to some of the key issues of the day: race, refugees, and the standoff at Standing Rock.
This year, the Society for Visual Anthropology is assuming a higher-than-usual profile at the meetings. They have a large number of sponsored sections, installations, and a workshop by Ethnographic Terminalia on the photo-essay that will culminate in a zine, to be launched on Saturday, 3-5pm. We'll be there launching a couple of books of our own: A Different Kind of Ethnography: Imaginative Practices and Creative Methodologies and Drawn to See: Drawing as an Ethnographic Method. To celebrate a more graphic anthropology, we're hosting an online social media campaign to get anthropologists drawing. So pick up your pencils, grab some paper, and don't be afraid to draw what you see at #AAA2016. You can follow us @TeachingCulture and share your sketches (#sketchAAA)!
We'll see you in Minneapolis!
Anne Brackenbury
Executive Editor
WEDNESDAY, NOVEMBER 16
2:00 pm – 3:45 pm
YES, WE'RE OPEN! NEW EVIDENCE, ACCIDENTS, AND DISCOVERIES THROUGH COLLABORATIVE ETHNOGRAPHY OF PLACE-MAKING IN BROOKLYN (2-0120)
AAA Executive Program Committee Invited
Organizer: Christine Hegel-Cantarella (Western Connecticut State University)
Chair: Shonna Trinch (City University of New York, John Jay College)
Presenters: Luke Cantarella (Pace University), George Marcus (University of California, Irvine), Douglas Holmes (Binghamton University, SUNY), Lina Dib (Rice University), Christine Hegel-Cantarella (Western Connecticut State University), Shonna Trinch (City University of New York, John Jay College)
Introduction: Keith Murphy (University of California, Irvine)
4:00 pm – 5:45 pm
MEDIA AND THEIR MESSAGES (2-0500)
Society for Visual Anthropology
Organizer: Maurita Poole (Clark Atlanta University)
Chair: James Howe (Massachusetts Institute of Technology)
Presenters: Gaurav Datta (International Centre for Genetic Engineering and Biotechnology, India), James Howe (Massachusetts Institute of Technology), Jonathan Marion and James Scanlan (University of Arkansas), Andrew Grunzke (Mercer University), Marcela Aros (University Austral of Chile, Chile)
THURSDAY, NOVEMBER 17
8:00 am – 9:45 am
ETHNOGRAPHIC TERMINALIA: THE PHOTO-ESSAY IS DEAD, LONG LIVE THE PHOTO-ESSAY! (3-0270)
AAA Executive Program Committee
Organizers: Fiona P. McDonald (Indiana University Purdue University Indianapolis), Craig AR Campbell (University of Texas, Austin), Trudi Lynn Smith (University of Victoria), Stephanie Takaragawa (Chapman University), Kate Hennessy (Simon Fraser University, School of Interactive Arts and Technology)
10:15 am – 12:00 pm
POLICE UN/BOUND: NEW ETHNOGRAPHIES OF POLICING (3-0315)
Association for Political and Legal Anthropology
Organizers: Victor Kumar (Johns Hopkins University) and Amrita Ibrahim (Georgetown University)
Chairs: Amrita Ibrahim (Georgetown University)
Presenters: Michelle Stewart (University of Regina), Mitali Thakor (Northwestern University), Victor Kumar (Johns Hopkins University), Amrita Ibrahim (Georgetown University), Christina Aushana (University of California, San Diego)
Discussants: Kevin Karpiak (Eastern Michigan University) and Eric Haanstad (University of Notre Dame)
AFFECTIVE EVIDENCE (3-0460)
Society for Humanistic Anthropology
Organizer: Lindsay Bell (State University of New York, Oswego)
Chair: Patricia Lamarre (University of Montreal)
Presenters: Sari Pietikainen (University of Jyvaskyla, Finland), Lindsay Bell (State University of New York, Oswego), W. Kenneth Little (York University), Denielle Elliott (York University), Katrina Thompson (University of Wisconsin, Madison), Patricia Lamarre (University of Montreal)
Discussant: Daniel Rosenblatt (Carleton University)
1:45 pm – 3:30 pm
TAKING A STAND AT STANDING ROCK (3-0961)
Late Breaking Roundtable Session
Organizer and Chair: Richard Meyers
Presenters: Sebastian Braun (Iowa State University), JoAllyn Archambault (National Museum of Natural History, Smithsonian Institution), David Posthumus (University of South Dakota)
ANTHROPOLOGY AND THE POLITICS OF THE PUBLIC SPHERE: THE AFTERLIFE OF EXOTICS AT HOME (3-0870)
Society for the Anthropology of North America
Organizers: Jane Collins (University of Wisconsin)
Chairs: Roger Lancaster (George Mason University), Jane Collins (University of Wisconsin)
Presenters: Ana Croegaert (University of New Orleans), Jeffry Maskovsky (City University of New York, The Graduate Center), Susan Hyatt (Indiana University Purdue University Indianapolis), David Pate (University of Wisconsin-Milwaukee), Gina Perez (Oberlin College), Micaela di Leonardo (Northwestern University)
Discussant: Lesley Gill, Vanderbilt University
TOWARDS AN ANTHROPOLOGY OF (THEORETICAL AND TRANSFORMATIONAL) STORYTELLING (3-0755)
Society for Humanistic Anthropology
Organizers: Ruth Behar (University of Michigan), John Jackson (University of Pennsylvania)
Chairs: Anand Pandian (Johns Hopkins University), Gina Ulysse (Wesleyan University)
Introduction: Stuart McLean (University of Minnesota)
Presenters: Robert Desjarlais (Sarah Lawrence College), Yana Stainova (Dartmouth College), Arjun Shankar (University of Pennsylvania)
I LOVE IT WHEN YOU… TEACHING TIPS FROM FACULTY (3-0885)
Society for Anthropology in Community Colleges
Organizer and Chair: Alison Diefenderfer (Northampton Community College)
Presenters: Melvin Johnson (University of Wisconsin, Manitowoc), Laura Ayers (Houston Community College), Alison Diefenderfer (Northampton Community College), Ann Bragdon (Houston Community College), Lara Lloyd (Mesa Community College)
4:00 pm – 5:45 pm
TOWARDS AN UNAPOLOGETICALLY BLACK ANTHROPOLOGY: REFLECTIONS ON GRIEF AND RAGE (3-1111)
Late Breaking Session
Organizer and Chair: Savannah Shange (University of Pennsylvania)
Presenters: Alix Chapman (Spelman College), Courtney Desiree Morris (Penn State, College of Education, University of Pennsylvania), Ashante Reese (Spelman College), Savannah Shange (University of Pennsylvania), Christen Smith (University of Texas, Austin), Brittany Webb (Temple University), Bianca Williams (University of Colorado, Boulder)
TRANSLATING ANTHROPOLOGY, TALKING TO OTHERS (3-1115)
AAA Executive Program Committee Invited
Introduction: Paul Stoller (West Chester University)
Presenters: Nicole Peterson, Mary Overbey (Overbey Consulting LLC), Julia Offen (Independent), Natalie Konopinski, Elizabeth Briody (Cultural Keys LLC), Axel Aubrun (Topos Partnership)
6:30 pm – 8:30 pm
PUBLIC ANTHROPOLOGY AT THE MINNEAPOLIS CENTRAL LIBRARY: ANTHROPOLOGISTS DISCUSS BOOKS ON RACE, IMMIGRATION, AND WAR (3-1465)
Organizers: Angela Stuesse (University of North Carolina, Chapel Hill), David Vine (American University)
Chair: David Vine (American University)
Presenters: Angela Stuesse (University of North Carolina, Chapel Hill), Christen Smith (University of Texas, Austin)
FRIDAY, NOVEMBER 18
8:00 am – 9:45 am
WORLD ANTHROPOLOGIES, GLOBAL EPIDEMICS, AND IMAGINATIVE COLLABORATIONS (4-0080)
AAA Committee on World Anthropologies Invited
Organizers: Cristiana Bastos (Institute for Social Sciences, University of Lisbon, Portugal), Isaac Nyamongo (University of Nairobi, Kenya)
Chairs: Cristiana Bastos (Institute for Social Sciences, University of Lisbon, Portugal)
Presenters: Sharon Abramowitz (Rutgers University), Isaac Nyamongo (University of Nairobi, Kenya), Sergio Carrara (Institute of Social Medicine, State University of Rio de Janeiro, Brazil), Karine Jansen (Umeå University, Sweden)
10:15 am – 12:00 pm
OPEN ACCESS TEACHING: OPPORTUNITIES FOR INNOVATION IN ANTHROPOLOGY CLASSROOMS (4-0390)
Society for Anthropology in Community Colleges
Roundtable
Organizer: Nina Brown (Community College of Baltimore County)
Chairs: Katie Nelson (Inver Hills Community College)
Presenters: Nina Brown (Community College of Baltimore County), Anthony Balzano (Sussex Community College), Evin Rodkey (Casper College), Ryan Anderson (San Diego State University), Anne Brackenbury (University of Toronto Press), Barbara Fister (Gustavus Adolphus College), David Ernst (University of Minnesota)
ANTHROPOLOGY AND THE PUBLIC: A WENNER-GREN 75TH ANNIVERSARY PANEL (4-0405)
AAA Executive Program Committee Invited
Organizers: Leslie Aiello (Wenner-Gren Foundation), Emily Martin (New York University)
Chairs: Tanya Luhrmann (Stanford University), Alex Golub (University of Hawaii at Manoa, Japan)
Introduction: Alisse Waterston (John Jay College of Criminal Justice)
Presenters: Chip Colwell, Erin Taylor (University of Lisbon), Natalia Reagan (BOAS Network), Anya-Milana Sulaver (Peeps Magazine)
1:45 pm – 3:30 pm
EVALUATING WHY IT WORKS: FROM VISUAL TO MULTI-MODAL ANTHROPOLOGY II (4-0855) Society for Visual Anthropology
Roundtable
Organizers: Stephanie Takaragawa (Chapman University), Shalini Shankar (Northwestern University)
Chairs: Matthew Durington (Towson University), John Jackson (University of Pennsylvania)
Introduction: Elizabeth Chin (Art Center College of Design)
Presenters: Samuel Collins (Towson University), Karen Nakamura (University of California, Berkeley), Christine Walley (Massachusetts Institute of Technology), Stephanie Takaragawa (Chapman University)
OTHER WRITING GENRES: EXPLORING THE ANTHROPOLOGICAL PRODUCTION OF TEXTUAL EVIDENCE (PART 1) (4-1080)
AAA Executive Program Committee Invited
Organizers: Helena Wulff (Stockholm University, Sweden), Paul Stoller (West Chester University)
Chairs: Paul Stoller (West Chester University)
Presenters: Kristen Ghodsee (Bowdoin College), Deborah Reed-Danahay (University at Buffalo, SUNY), Paul Stoller (West Chester University), Gina Ulysse (Wesleyan University)
Discussant: Kirin Narayan (Australian National University)
4:00 pm – 5:45 pm
FIVE FIELDS UPDATE: CURRENT TOPICS (4-1300)
Society for Anthropology in Community Colleges Invited
Organizer and Chair: Amanda Wolcott Paskey
Presenters: Craig Lee (University of Colorado, Boulder), Jill Dubisch (Northern Arizona University), Karen Strier (University of Wisconsin, Madison), Seth Holmes (University of California, Berkeley), K. David Harrison (Swarthmore College)
OTHER WRITING GENRES: EXPLORING THE ANTHROPOLOGICAL PRODUCTION OF TEXTUAL EVIDENCE (PART 2) (4-1280)
AAA Executive Program Committee Invited
Organizers: Helena Wulff (Stockholm University, Sweden), Paul Stoller (West Chester University)
Chair: Helena Wulff (Stockholm University, Sweden)
Presenters: Alisse Waterston (John Jay College of Criminal Justice), Maria Vesperi (New College of Florida), Alma Gottlieb (University of Illinois), Ruth Behar (University of Michigan), Andrew Irving (Manchester University)
Discussant: Ulf Hannerz (Stockholm University, Sweden)
ANTHROPOLOGICAL PUBLICS, PUBLIC ANTHROPOLOGY (4-1160)
Society for Cultural Anthropology
Organizer: Sindre Bangstad (KIFO, Institute for Church, Religion and Worldview Research, Norway)
Chairs: Richard Wilson (University of Connecticut), Mayanthi Fernando (University of California, Santa Cruz)
Presenters: John Bowen (Washington University, St Louis), Angelique Haugerud (Rutgers University), Didier Fassin (Institute for Advanced Study), Ilana Feldman, David Price (St. Martin's University), Irfan Ahmad (Australian Catholic University, Australia), Sindre Bangstad (KIFO, Institute for Church, Religion and Worldview Research, Norway)
SATURDAY, NOVEMBER 19
8:00 am – 9:45 am
INDIGENOUS MEDIA FUTURES (5-0090)
Society for Visual Anthropology/ Association of Indigenous Anthropologists Invited
Organizer and Chair: William Lempert (University of Colorado, Boulder)
Presenters: Elizabeth Povinelli (Columbia University), Daniel Fisher (University of California, Berkeley), Jason Lewis (Concordia University, Montreal), William Lempert (University of Colorado, Boulder), Kristin Dowell (Florida State University), Trudi Smith (University of Victoria), Tarah Hogue (grunt gallery, Canada)
Discussant: Faye Ginsburg (New York University)
PEDAGOGIES OF EVIDENCE, ACCIDENT, AND DISCOVERY: TEACHING AND LEARNING ETHNOGRAPHIC METHODOLOGY, THEORY, AND SERENDIPITY (5-0045)
AAA Executive Program Committee Invited
Organizer and Chair: Douglas Hume (SUNY Binghamton)
Presenters: Douglas Hume (SUNY Binghamton), Wesley Allen-Arave (University of New Mexico), Stephen Chrisomalis, Stephen Lyon (University of Durham, England)
10:15 am – 12:00 pm
CHALLENGES OF MULTI-SPECIES ETHNOGRAPHY: PLACE, SPACE, AND QUESTIONS OF EVIDENCE IN HUMAN-ANIMAL RELATIONS (5-0350)
American Ethnological Society
Organizer and Chair: Jane Desmond (University of Illinois, Urbana-Champaign)
Presenters: Nayanika Mathur (University of Sussex), Jane Desmond (University of Illinois, Urbana-Champaign), Maria Elena Garcia (University of Washington), Radhika Govindrajan (University of Washington)
Discussants: Naisargi Dave (University of Toronto), Matei Candea (University of Cambridge, United Kingdom)
1:45 pm – 3:30 pm
DISPLACEMENT IN REAL TIME: CONTEMPORARY ARCHAEOLOGIES OF FORCED AND UNDOCUMENTED MIGRATION (PART 2) (5-0815)
Archaeology Division Invited
Organizers: Yannis Hamilakis (Brown University), Jason De Leon (University of Michigan, Ann Arbor)
Chairs: Yannis Hamilakis (Brown University)
Presenters: Yannis Hamilakis (Brown University), Jason De Leon and Amelia Frank-Vitale (University of Michigan, Ann Arbor), Naor Ben-Yehoyada (Cambridge University, United Kingdom), Robin Reineke (University of Arizona), Ruth Van Dyke and Randall McGuire (Binghamton University, SUNY)
ROGUE METHODOLOGIES: COLLABORATIVE ANTHROPOLOGY INSIDE INSTITUTIONS AND OUTSIDE OF ACADEMIA (5-0785)
General Anthropology Division
Organizer: Bob White (Universite de Montreal, Canada)
Chair: Ali Colleen Neff (Virginia Tech)
Presenters: Ali Colleen Neff (Virginia Tech), Luke Eric Lassiter (Marshall University), Helen Regis (Louisiana State University), Charles Menzies (University of British Columbia, Canada)
Introduction: Stavroula Pipyrou (University of St Andrews, United Kingdom)
HOW DO ETHNOGRAPHIC METHODS NEED TO EVOLVE IN ORDER TO ADDRESS NEW RESEARCH CHALLENGES? (5-0875)
Council on Anthropology and Education
Organizer: Lesley Bartlett (University of Wisconsin, Madison)
Chair: Doris Warriner (Arizona State University)
Presentations: Doris Warriner (Arizona State University), Huamei Han (Simon Fraser University, Faculty of Education), Ellen Skilton (Arcadia University), Bryan Brayboy (Arizona State University)
Discussant: Lesley Bartlett (University of Wisconsin, Madison)
3:00 pm – 5:00 pm
SOCIETY FOR VISUAL ANTHROPOLOGY PRESENTS: ETHNOGRAPHIC TERMINALIA LOUNGE AND ZINE LAUNCH (5-0925)
Society for Visual Anthropology
Reception
Organizers: Fiona McDonald, Craig Campbell, Trudi Smith (University of Victoria, Canada), Stephanie Takaragawa (Chapman University), Kate Hennessy (Simon Fraser University, School of Interactive Arts and Technology, Canada)
4:00 pm – 5:45 pm
SYRIA: FROM THE EVIDENCE OF DESTRUCTION TO THE UNCERTAINTIES OF THE REFUGEE CRISIS (5-0955)
Middle East Section Society for Humanistic Anthropology Invited
Organizer: Sofian Merabet (University of Texas at Austin)
Chair: Maurizio Albahari (University of Notre Dame)
Presenters: Julie Peteet (University of Louisville), Jonathan Shannon (City University of New York, Hunter College), Rochelle Davis (Georgetown University), Sofian Merabet (University of Texas at Austin), Nell Gabiam (Iowa State University), Sarah Tobin (Brown University)
Discussant: Sofian Merabet (University of Texas at Austin)
ANTHROPOLOGIES OF JUSTICE AND FREEDOM: EXPLORING THE INFLUENCE OF LEITH MULLINGS (5-0960)
Society for the Anthropology of North America
Organizers: Jeffry Maskovsky (City University of New York, The Graduate Center), Dana-Ain Davis (City University of New York, Queens College)
Chair: Jeffry Maskovsky (City University of New York, The Graduate Center)
Presenters: Michael Blakey (College of William and Mary), Lee Baker (Duke University), Emily Martin (New York University), Alaka Wali (Field Museum of Natural History), Charles Hale (University of Texas, Austin)
Discussant: Leith Mullings (City University of New York, The Graduate Center)
SUNDAY, NOVEMBER 20
8:00 am – 9:45 am
INCONVENIENT ENCOUNTERS: SELF-EVIDENT ETHNOGRAPHY AND ITS DISCONTENTS (6-0155)
Society for Urban, National and Transnational/Global Anthropology
Organizers: Sima Shakhsari (University of Minnesota), Maura Finkelstein (Muhlenberg College)
Chairs: Sima Shakhsari (University of Minnesota), Maura Finkelstein (Muhlenberg College)
Presenters: Maura Finkelstein (Muhlenberg College), Harjant Gill (Towson University), Neha Vora (Lafayette College), Chris Roebuck (Haverford College), Sima Shakhsari (University of Minnesota)
Discussant: Scott Morgensen (Queen's University, Canada)