Well, 2017 has certainly burst out of the gates, with Trump signing executive orders the way a bull wreaks havoc in a china shop, and the resistance using every tool at its disposal to protect not only the china, but the shop itself. While the US seethes and roils in the newness of this change, much of the rest of the world has already been testing these waters for some time now. The trend towards populism on the one hand, and autocratic rule on the other, has become a global phenomenon, and the resistance to it, and the safeguarding of democracy, a global battle. Figuring out how anthropology fits into that struggle is the challenge for 2017.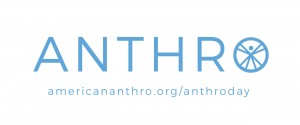 More than ever, an anthropological analysis seems not just important; it would appear almost necessary. Anthropology has a unique ability to understand not just the facts, but, as Alex Golub has so elegantly written, the ways in which individuals weave world views into a culture. It uses real people's narratives as a form of not just illustrating research, but theorizing, and it has the power, if done well, to create worlds that others may inhabit, and in doing so, imagine different perspectives. In addition, the work of applied anthropologists working with, and on behalf of, vulnerable populations on the front lines of immigration, health care, the environment, and many other areas plays a key role in holding the line against rolling back hard won rights.
But if anthropology is more necessary than ever, the practice and teaching of it requires ever more diverse tactics and approaches. It also requires patience, compassion, and deep respect for those who come to study and labor under its embrace. In 2017, we hope our publishing list can help you in this task, whether it be countering nationalism and nativism by teaching your students the value of being a global citizen, indigenizing your courses, building practical ethnographic skills that give students the ability to understand culture a little closer to home, turning a more critical eye to the history of the discipline in order to re-interpret it for twenty-first-century challenges, or encouraging a deeper engagement with the Anthropocene and climate change by teaching a more expansive understanding of what it means to be "human" in this current age. But what we are most excited about contributing to in this coming year is a public anthropology in the form of a graphic novel ethnography that engages in issues of religion, democracy, protest, and hope across cultures. We think it couldn't be more timely.
In honor of World Anthropology Day, we wanted to thank you for your work in the undergraduate classroom and offer a glimpse into some of the texts you can expect to see from University of Toronto Press in the coming months—texts we hope will help you in continuing to fight the good fight!
Anthropology Matters, Third Edition
Shirley A. Fedorak (March 2017)
For those who want to introduce anthropology to students in a way that embeds key concepts and practices in the real world, the newest edition of Fedorak's bestselling text won't disappoint. The focus is as strong as ever on building global citizenship, and particularly relevant with a new chapter on refugees (political, economic, and environmental) as well as a section on Islamophobia. A new Instructor's Manual and testbank make this easier than ever to use in larger classes.
Posthumanism: Anthropological Insights
Alan Smart and Josephine Smart (May 2017)
If you're interested in the Anthropocene, multi-species ethnography, or technology that extends human capabilities, but aren't sure how or when to introduce these topics into your courses, this brief, highly accessible book may be the answer. Authors Alan and Josephine Smart use posthumanism as a way to connect to the classic anthropological holism of the past, while expanding "the study of what it means to be human" in the Anthropocene era.
ethnoGRAPHIC
Lissa: A Story about Medical Promise, Friendship, and Revolution
Sherine Hamdy and Coleman Nye
Art by Sarula Bao and Caroline Brewer (October 2017)
Creative. Experimental. Collaborative. The long awaited first book in the ethnoGRAPHIC series brings together two anthropologists and two artists to realize a fictional graphic novel based on their research on breast cancer in the US and kidney disease in Egypt. Set against the Egyptian revolution of 2011, the book tells the story of an unlikely friendship between two young women who face illness, risk, and loss in different ways, but find common ground and a desire to fight for a better future.
Long Night at the Vepsian Museum: The Forest Folk of Northern Russia and the Struggle for Cultural Survival
Veronica Davidov (November 2017)
Expand your students' understanding of Indigenous cultures by looking to another region—a tiny village situated at the border of northern Russia and Finland. Here a local museum becomes the site for a small Indigenous community, known as the Veps, to come to terms with their past, present, and future. Davidov introduces a cast of human and non-human characters, through various time periods and forms of rule (Russian, Finnish, Soviet, and Post-Soviet), to illustrate how contemporary Indigenous political struggles mesh with traditional beliefs.
Practicing Ethnography: A Student Guide to Method and Methodology
Lynda Mannick and Karen McGarry (November 2017)
If practicing anthropology at home is more your thing (and more in line with the interests of your students), this new methods book offers a way to show rather than just tell your students some of the key skills involved in doing ethnography, and to do so in their own backyards. It also grapples with some contemporary ethnographic challenges including ethics, collaboration, sensory approaches, and digital technologies.
Language, Capitalism, Colonialism: Towards a Critical History
Monica Heller and Bonnie McElhinny (November 2017)
This ambitious 500-year history of language, and its overlapping history with both colonialism and capitalism, re-interprets linguistic anthropology for the twenty-first-century. Covering colonial rule, industrial capitalism, and the development of the nation state, fascism, communism, the Cold War, postcolonialism, and more, authors Heller and McElhinny have created a provocative challenge for linguistic anthropology that will excite and incite readers for years to come.